World Premiere of King Lear in Arabic, December 2016
al-Malik Lear [King Lear]. Producer of World Premiere of Shakespeare's play in Levantine vernacular Arabic. Produced with AUB's 150th Anniversary Committee in conjunction with the Faction Theatre, London. With Roger Assaf as King Lear. Directed by Sahar Assaf and Rachel Valentine-Smith. Masrah al-Madina, Beirut, 2016.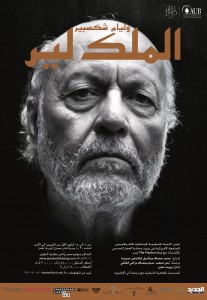 Umanned | March 11-27, 2016
Unmanned, a play about two drone pilots – an aging former fighter pilot from Alabama who is afraid to fly and a young video game whiz from Cleveland who has never been in a plane – premiered on March 11, 2016 in Taos and on March 18, 2016 in Santa Fe at Teatro Paraguas. The play featured performances by actors Jacquelyn Cordova and Bruce McIntosh, both of Metta Theatre in Taos, as well as live music by the celebrated Chicago-based musician Michael Miles.
World Premiere of Dog's Dialogue in Arabic, December 2016
Hiwar al-Kilab [Dog's Dialogue]. Playwright, adaptor, dramaturg and translator from Spanish of two stories from Cervantes' Exemplary Stories. Directed by Sahar Assaf, for 20th Anniversary of Masrah al-Madina, Beirut. 2016.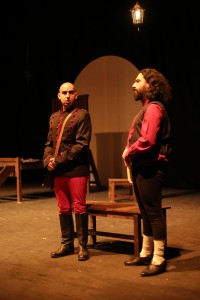 G. Feeds and Raffi Feghali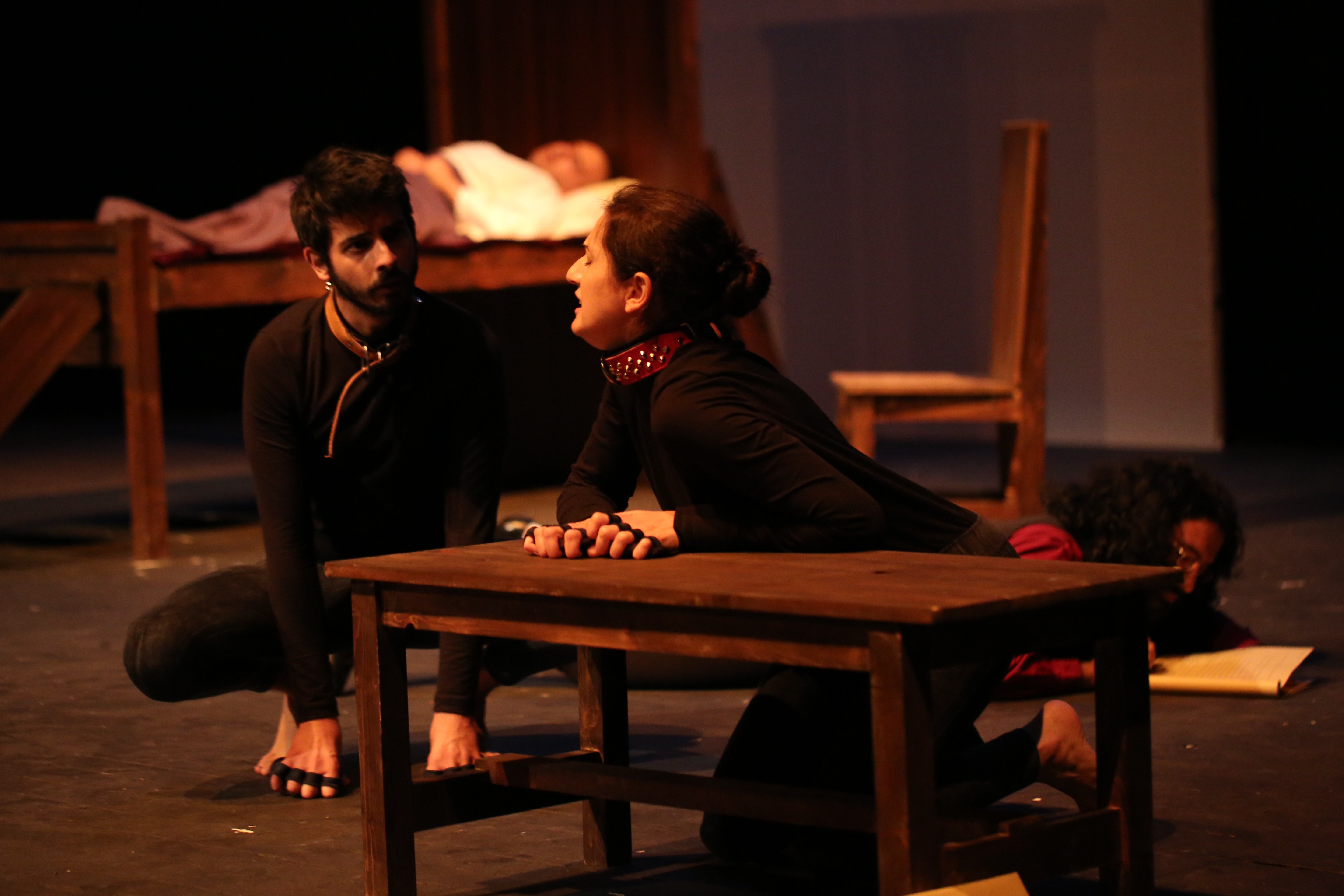 Sahar Assaf and Sany Abdul Baki
The English-language version of The Rape, by Syrian playwright Sa'dallah Wannous, translated by Robert Myers and Nada Saab, directed by Sahar Assaf, and produced by Robert Myers, AUB and LAU, premiered at LAU's Irwin Theatre on March 18, 2015. Written in 1989 and set in the West Bank during the first Intifada, the play treats themes such as the use of sabotage against civilians, colonial rule and the use of rape as tool of interrogation. It is one of the only contemporary plays from the Arab world that includes a sympathetic Israeli character. Event details here.
English Language World Premiere of The Dictator September 10 & 12, 2015
Translated by Robert Myers and Nada Saab, The Dictator by 'Issam Mahfouz, Lebanon's best-known playwright, appeared in the January 2015 edition of PAJ: A Journal of the Performing Arts. Presented by Beirut's Tahweel Ensemble Theatre and AUB's Theatre Initiative and directed by Sahar Assaf, The Dictator is an absurdist classic with a minimalist mixture of Ionesco, Plautus and Beckett, with fierce and frequently hilarious jabs at despotism in the Arab world and beyond. The play opened at the Between the Seas Festival in September 2016 at the Wild Project, 195 E. 3rd Street in New York and will be performed by two of Lebanon's most gifted young actors, Sany Abdul Baki and Raffi Feghali.
Listen to an interview with Robert Myers about The Dictator here.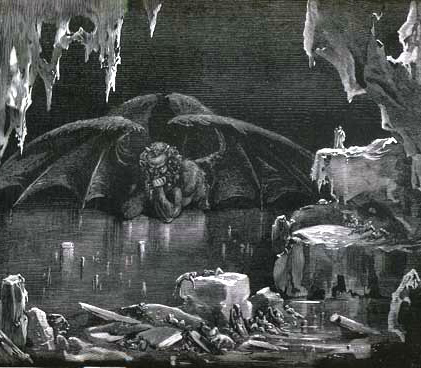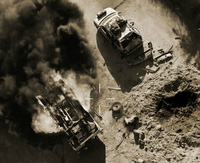 Mesopotamia, A Play about Gertrude Bell, at Yale October 21-22. 2011
Mesopotamia, a play about Gertrude Bell and the British occupation of Iraq, received workshop production at the Whitney Humanities Center at Yale on October 21 and 22, 2011. It was directed by Evan Yionoulis, a director at Yale Repertory Theater and a teacher at Yale Drama
School, and the renowned actor Kathleen Chalfant played Gertrude Bell. The performance was accompanied by an exhibition of photographs and documents in the Whitney Gallery about Gertrude Bell, curated by Robert Myers and Miriam Ayres. Both events were co-produced by the Council on Middle East Studies, the American University of Beirut, the World Performance Project and the Whitney Humanities Center.